Hair loss is a worrisome issue for millions of women and men.
The graying of a single hair stand can become so worrisome for many of us.
There are many good natural remedies for hair loss and a wide array of prescription medicines and supplements too are available.
A hair loss treatment may not produce the desired result without verifying the basic reason for the alopecia or thinning of hair. It is important to treat the root cause to remedy the issue effectively.
If you are facing severe hair fall, then you should take recourse to clinical treatment immediately. But a bit of increased hair fall, premature graying of hair, dandruff, etc. can be over with the help of natural remedies.
The most commonly found reasons for excessive hair loss are hormonal imbalance, dysfunction of the thyroid gland, poor scalp circulation, deficiency in nutrition, severe diseases, prolonged medication, water impurity, and many more.
Natural hair loss is destined to happen as a person grows older. Several research results have shown that by the age of fifty, 70% of people will experience hair loss issues ranging from mild to severe occurrences.
Progressive thinning of hair is so common, most of us just consider it to be a sign of aging.
Every normal person will be losing about 40 to 90 hair strands daily; which is natural and nothing to be alarmed about it.  The re-growth of hairs also takes place in similar numbers (in all normal people below the age of 40).
Permanent hair falls generally seen in both women and men can be of two types. The normal hair loss issues faced by men are "pattern" or "androgenetic alopecia" (baldness). Some men develop alopecia at a very young itself; others mostly after the age of fifty or never.
'Woman patterns hair loss' that manifests as progressive, thinning hair at the front, sides, or top of the head. In women only in very rare cases, complete baldness happens.
Before we go on to discuss natural remedies, let us have a look at some of the major causes of hair loss; understanding the cause is very important for adopting the right treatment.
What are the Causes Of Hair Loss?
There are several verified reasons for hair loss.
Sudden loss of hair can happen due to severe illness or surgery or prolonged medication. Undergoing chemotherapy or radiation may cause temporary hair loss.
Regeneration of hair happens in most of these cases when the person is back in normal health after the completion of the treatment.
Some people may suffer patchy hair loss due to the use of
headgears, special hairstyles (using some type of hairpins or hair- bands that may exert pressure on a particular area), skin diseases like a fungal infection, etc.
Some people have lost hair by wearing pigtails, cornrows, hair in braids, or by using tight hair rollers.
Hair straighter and curler that requires heating may also make one lose hair. Too much of daily hair styling (with those complicated styling tools!) can cause a massive amount of hair fall sooner than you expect.  Excessive and regular use of chemical dyes, bleaches,  hair styling gels, and straightening or curling agents, can hair fall or damage.
Many experiences a sudden loss of hair due to a stress-related condition called telogen effluvium. The hormonal changes due to over-tension and stress have a great impact on hair fall.
The most common cause of hair loss is a nutritional deficiency and unhealthy levels of thyroid hormone.
Some are so preoccupied with their hair; that they spend a long time brushing, combing, or styling their hair, but little do they know this is damaging their hair a lot.
If a medical condition is causing your hair loss, it may need to be treated. But in most cases, an excellent natural remedy can easily help you to overcome hair loss issues.
7 Herbal Remedies That Works For Hair Loss
You might have tried to search online for natural hair loss treatments and ended up getting a list of hair tonics and creams.
It is always good to adopt natural methods of treatment as it is safe and free of side effects. I have chosen a few good simples and easy-to-use natural remedies for hair growth. Of course, there are many to list, but I am going to mention only a few important ones.
1. Coconut Oil
Coconut oil is one of the best natural oils that can health make you grow your hair healthy and long. Here are the reasons why it is good:-
It shields hair protein
Contains antibacterial and antifungal properties
Provide nutrients for hair growth
Increases blood circulation in the scalp
It is 100% natural and safe
It is also a good hair conditioner. Even the coconut milk is equally good, but the ease of using the oil is best.
USAGE:
Take a sufficient amount of pure coconut oil required for your hair and get it warmed in moderate or lukewarm temperature.

Heating the coconut oil is mostly to make sure the complete melting of it because this oil solidifies at low temperatures.

Apply the oil all over the scalp and gently massage your scalp for a few minutes with all fingers to allow the oil to penetrate gently into the hair roots.

After 45 minutes or an hour, you can casually wash the hair with gentle organic soaps or shampoos.

You can do it daily one hour before your morning or evening shower.
2. Henna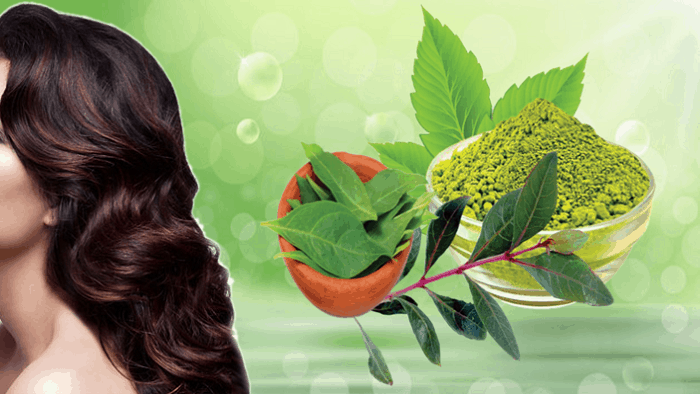 One of the most commonly used natural hair colors and conditioners is Henna. It has natural properties that strengthen the hair and also add color and silkiness to the hair.
Henna is an essential ingredient in many of the popular natural hair packs. The leaves of the henna plant in-ground or in dry powder form are used as a hair conditioner.
USAGE:
Take about 50ml of coconut oil and 50g of dried henna leaves to be mixed into it (leftover mixture after usage can be used on the next day).
The oil is boiled till the leaves get burned and dissolved in the oil and subsequently, let the oil get cooled and then filter it.
Apply the oil mixture gently massaging it all over the scalp for a few minutes and wash it off with any mild natural shampoo after an hour.
Repeat the henna treatment at least 3 to 4 times a week for best results.
3. Onion Juice
Natural sulfur is an excellent agent for hair growth and the prevention of hair fall. Onion contains a lot of sulfur which can directly increase collagen production that will revitalize hair growth.
USAGE:
It is very simple and easy to prepare the onion juice that you need to apply directly to all over your scalp.
Take a full onion weighing about 50g and extract the onion juice.
After 20 minutes you can wash off the applied onion extract from your scalp with the help of any mild organic shampoo.
Repeat this procedure four days a week.
4. Hibiscus
Hibiscus is a genus of flowering plants in the mallow family, Malvaceae with hundreds of subspecies.
Hibiscus flower pulp is traditionally used as a major ingredient in organic shampoo. It nourishes the hair and adds beauty and shine to hair. It is one of the best-known natural treatments for hair fall and premature graying.
USAGE:
The mashed pulp of a few hibiscus flowers needs to be mixed with about 20ml of coconut oil and make into a paste.
Apply the hibiscus paste on the scalp and let this gradually penetrate the hair roots.
Wash the hibiscus paste off the hair after an hour with clean water and use any good organic shampoo if needed.
You could conveniently use this hair solution at least 4 days a week.
5. Garlic Paste
Garlic is very similar to the onion as it is naturally rich in Sulphur content. Garlic is a very popular ingredient in many traditional hair growth remedies.
USAGE:
Just take a sufficient number of garlic cloves and mash them thoroughly.
Add this garlic paste into 30-50ml coconut oil and boil it for a few minutes.
After cooling down, apply the mixture all over the scalp.
Then gently wash the scalp with clean water after 30 minutes or so.
The application of garlic paste could be done at least three days a week.
6. Egg
The egg is popularly used as the right solution for hair growth and hair conditioning. Eggs contain sulfur, zinc, ahs phosphorous, iodine, and selenium which are excellent ingredients for hair growth.
You can also make your hair soft and shining by using an egg solution on the hair.
USAGE:
You can conveniently mix one teaspoon of olive oil and one egg white (do not use the yolk) and beat the mixture thoroughly till both of them are well blended into a paste.
Apply the mixture (could use a proper hairbrush for applying) all over the scalp and hair.
You can wash the hair after 30 minutes with clean water and good organic shampoo.
This treatment could be continued 3 to 4 times a week.
Take the white of one egg and mix in a teaspoon of olive oil.
7. Indian Gooseberry
Indian Gooseberry (which is better known as amla in Indian medicines) is an excellent natural remedy for arresting hair fall issues. Amla contains ingredients that can reverse the hair fall in the initial stages itself.
Amla mixed hair oils are easily available for use if you cannot make the preparations by yourself (you should prepare them at home).
USAGE:
If fresh amla is available, take 4 of them and extract the juice out of them or get the dry amla powder and mix it with two teaspoons of lemon juice.
Knead this mixture into a paste and apply it to your scalp and hair.
You should wash the hair after 30 minutes and repeat the application of this treatment a few times a week.