Welcome to Authority Health Magazine.
This is a free online health magazine that provides informative articles on useful topics and tips related to weight loss, healthy diets, nutrition, natural remedies, haircare, skincare, and beauty care.
What Is Special About "Authority Health Magazine"? 
Authority Health Magazine (AHM) makes the best effort to provide you with thoroughly researched information on important health and wellness ideas and solutions.
It is hard to find factual and complete information on many of the health and wellness issues as there are numerous conflicting opinions and ideas on each and every diet programs, weight loss solutions, and beauty care products.
Most of the info available online on these topics are often more confusing than convincing.  A vast majority of them are blatantly oriented towards commercial interest than informed opinion.
We make our best efforts to give you well researched and unbiased opinion on existing and emerging solutions and studies on subjects relating to the subject matter.  We make extensive research on each and every topic we discuss here because you deserve a realistic opinion than a fabricated one.
We make sure that the contents of the articles are written in simple English that can be understood by even non-native English speakers.
Our Team
Cathy Collins, M.Sc.
Cathy has M.Sc. in Clinical Bariatric Practice and UK Registered Dietitian (RD) specializing in ICU/ clinical nutrition. She is a wellness and bariatric consultant guiding clients with assessment and management of morbid obesity both before and after surgery. Cathy possesses the experience and skill required to help patients to enhance their health and appearance through minimally invasive surgical treatments and diet plans for weight loss. Cathy is a freelance writer and columnist for a couple of health journals and community magazines. Her hobbies include photography, traveling, and swing dancing.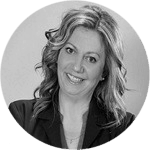 Elizabeth Williams, M.Sc.
Elizabeth has completed a Master of Science in Dermatology from Boston University School of Medicine (BUSM). She is an expert in solutions and treatments for psoriasis, acne, eczema, warts, and laser therapy for skin diseases. Haircare is another area that interests her a lot and she has done many consultations and treatments on issues relating to hair. She manages her own private dermatology clinic and beauty spa and also works as a consultant dermatologist to a few hospitals. Her knowledge of hair and skincare could be of great value to be every reader of Authority Health magazine.
Shobha is a psychologist with a Masters in Counseling and Guidance is a well-known counseling therapist from Bangalore, India. She is a certified instructor from the American Lung Association and conducts a session for smokers.  It is her passion to give counseling and guidance to students; helps them to express their feelings and overcome their problems.  Shoba is an expert at family counseling and parent coaching. She has a fascination with traveling, photography, and writing.
Kristina Robert, M.Sc.
Kristina is a Master of Science in Nutrition and M.A. in Counseling Psychology. She works as a Metabolic Nutrition Specialist and a consultant product developer for a leading diet and nutrition company in the US. She has conducted several workshops for health professionals in the diet and nutrition field around the globe. Kristina is a part-time freelance writer who provides content to leading publications.
Renu Gupta is a cosmologist and owns a salon and spa. She completed an Advanced Diploma in Cosmetology from Lakme-Academy.   In her free time, she loves writing for blogs and teaching. She is passionate about teaching young girls and women of their beauty inside and out. Renu propagates and believes in home remedies and grandma's secrets for achieving beautiful, luscious hair.
Manisha Vashista, B.Sc.
She is a CIDESCO Switzerland, certified cosmetologist trained at ISAS International Beauty School, Pune. India. She believes that beauty begins with a good skin care regimen and is on a mission to eliminate all toxins from her routine. She helps readers to select products and ingredients specific to their skin type and gives out tips to keep their skin healthy naturally. When Manisha is not working or experimenting with new skincare products, she hooks on to books or follows her passion writing. She relishes good food and traveling.
Preethy Mathew, M.Pharm.
Preethy works at a well-known Biotechnology organization in Bangalore, India. She holds a Diploma in Addiction Studies (DAS) and specialized in dealing with drug addiction issues. She offers voluntary services at NIMHANS Centre for Addiction Medicine in Bangalore. Preethy is graduated with a Masters in Pharmacy with specialization in Pharmaceutical Chemistry. She enjoys freelance writing.
Archana K Mahawar, BAMS
Archana is a Bachelor of Ayurveda, Medicine, and Surgery (BAMS). She was trained and has worked with leading Ayurveda hospitals in India such as Maharishi Ayurveda and Shree Dhanvantari Ayurveda.  She is an expert in pulse diagnosis (Nadi Parikshan), and Prakriti-vikriti analysis. Her skill-sets are helping many to restore the balance of their bio-energies through natural therapies.  Archana is an avid researcher and practices preventive and curative Ayurveda along with the multidimensional values of yoga. She loves writing, traveling and blogging.
Johnson holds a master's degree in Bio-Chemistry and MBA (HRM). He has been an educator for over a decade and also worked as a Senior Manager at a global leader Medical Transcription Company's branch in Bangalore, India. He is an educator and researcher on holistic health and psychology. He has spent years reading books, blogs, and scientific studies on holistic health. He is a webmaster and founder of the Authority Health Magazine.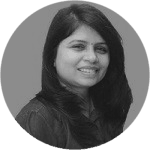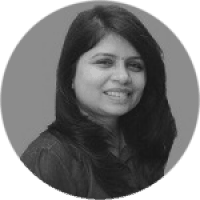 Sara Joseph
Sara has a Master's degree in English Literature from Christ College, Bangalore. She helps in editing and formatting content for Authority Health Magazine. Her love for writing and reading, especially on topics related to health and wellness. Besides writing, Sara loves movies, cooking, and traveling.
Rakesh Kamat
Rakesh is a content editor for Authority Health Magazine, He is responsible for editing and formatting the contents posted here. He holds a master's degree in Journalism from the University of Bangalore. Rakesh loves to write and travel. Gardening and painting are his hobbies.
Our Policies
We encourage you to read our Privacy Policy and Terms and Conditions of Use.
Contact Us
Your feedback is important to us. If you have any questions, suggestions, or tips, please send us an email via the contact form.
Be A Part Of The Authority Health Magazine:
It is easy for you to be a continuous part of AHM by subscribing to this Website (It is totally free!).
Make sure to comment on the articles and essays posted here, certainly, you will have something more to share with the readers or something to disagree with the author.